In this class: content regarding HR / human resources / workplace / benefits
American Accent / sotaque americano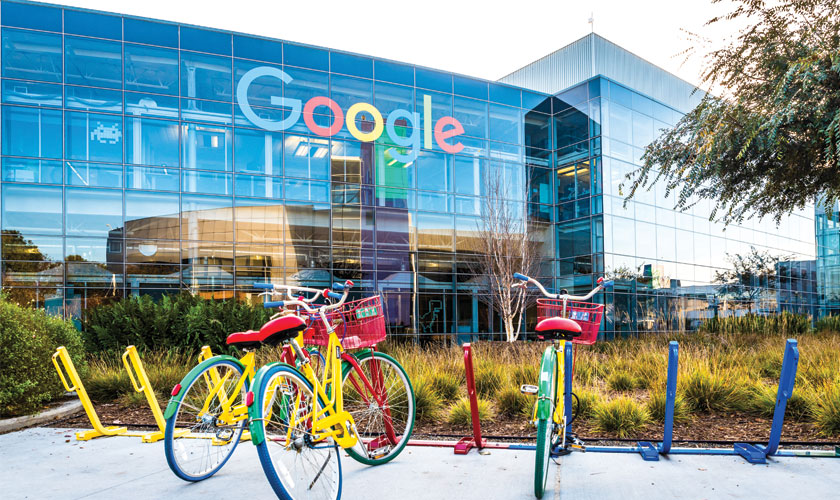 Vocabulary list: important words and expressions for the video
We recommend you watch the video at least twice.
In the first time, pay attention to the use of the vocabulary presented above.
Before playing it for the second time, take a look at the questions below. After watching it, try to answer them correctly. 
Now, answer the questions:
1. Where is Googleplex located:
(a) Motor Hill
(b) San Francisco
(c) Mountain View
(d) Zurich, Switzerland
2. Which of the perks below is NOT offered by Google according to the video?
(a) massage
(b) free meals
(c) personal trainers
(d) childcare 

3. How many building comprise the Googleplex campus?
(a) 16
(b) 6
(c) 60
(d) 1
4. When do Googlers get a free massage?
(a) on their birthdays
(b) when they want to get rub down
(c) whenever they schedule it
(d) once in a while
5. What is considered a tradition from Google's founders Larry Page and Sergey Brin?
(a) bouncing around on a physio ball
(b) using rollerblades in the office
(c) sleeping at the office
(d) doing their laundry in the office
6. How does the narrator refer to Zurich's office?
(a) the craziest office
(b) the most international workplace
(c) victorian library
(d) the most expensive office
Check the answers at the bottom of the page.
Would you like to work at Google? What do you think are the pros and cons of this kind of work environment and structure?
Answers:
1-c / 2-d / 3-a / 4-a / 5-d / 6-b